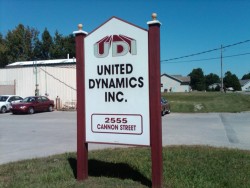 If you're in need of foundation repair, call United Dynamics! We're expert foundation contractors in Evansville, providing complete foundation repair and basement waterproofing services to both residential and commercial customers. Established in 1989, our professionals have over three decades in the foundation stabilization and repair field. Let us use our knowledge, expertise, and hands-on skill to ensure your foundation problems are properly repaired for long-term support and stability. Call today to learn more about the best in foundation repair from United Dynamics!
Expert Foundation Contractors
Basement Waterproofing
Foundation Repair
Free Estimates
Fully Insured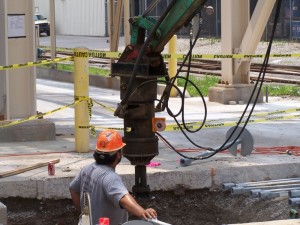 Located in Evansville, IN, United Dynamics, Inc., serves the foundation repair and basement waterproofing needs of southern Indiana and western Kentucky. Our customers come from towns like Boonville, Chandler, Jasper, Elberfeld, and Huntingburg in Indiana and Madisonville, Henderson, and Owensboro in Kentucky. We're committed to bringing our customers the best value in foundation repair services with our experienced concrete contractors and quality workmanship. We provide customized foundation repair to suit the particular needs of your home or business, and with our attention to detail and qualified staff, you can be fully confident in a job done completely and correctly.
For your peace of mind, protection, and safety, United Dynamics is fully insured. We're also members of the National Association for Waterproofing and Structural Repair Contractors (NAWSRC), Better Business Bureau (BBB), and numerous other structural engineering trade organizations.